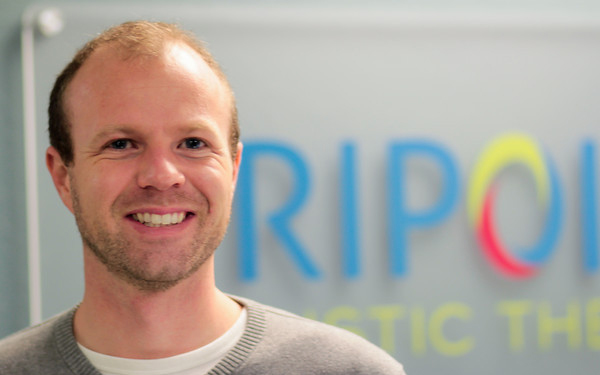 Geoff Thomas, DAOM, L.Ac., C.SMA
Doctor of Acupuncture & Oriental Medicine, Licensed Acupuncturist & Herbalist, Certified in Sports Medicine Acupuncture®
Education:
Doctor Acupuncture and Oriental Medicine, Emperor's College, Los Angeles
Pacific College of Oriental Medicine Master's Degree, Traditional Chinese Medicine
Sports Medicine Acupuncture Certification Program, San Diego
Wang Ju-Yi Applied Channel Theory Research Center in Beijing, China
Institute Of French-Vietnamese Traditional Oriental Medicine, Ho Chi Minh City, Vietnam
Gua Sha Certification
Kinesio Taping 1 & 2
Chengdu University of Chinese Medicine, China
Pacific College of Oriental Medicine Holistic Health Practitioner
University of California, Santa Cruz Bachelor of Arts, Anthropology
Geoff Thomas has consistently worked in the healing arts since 1998, first as a massage therapist then as a HHP. In 2007, he received his Masters in Traditional Chinese Medicine at Pacific College of Oriental Medicine, San Diego. In addition, he studied and trained in China at the Chengdu University Hospital of Traditional Chinese Medicine. He received his B.A. in Cultural and Medical Anthropology from the University of California, Santa Cruz. Geoff has extensive experience in Eastern massage techniques, orthopedic acupuncture, and Chinese herbal medicine. Geoff is board certified and licensed by the State of California in acupuncture and Chinese herbal medicine. He is a member of the California State Oriental Medical Association, and currently enrolled at Emperor's College in Los Angeles in the doctoral program for Acupuncture and Oriental Medicine.   He completed advanced acupuncture training with Dr. Wei-Chieh Young, Dr. Richard Tan, Dr. David Wells and others in the field of sports medicine. From 2003 until 2009 Geoff spent extensive time apprenticing with Dr. Lobsang Dhondup, a physician of Tibetan Medicine and since 2008, Geoff has been apprenticing with Master pulse diagnostician and herbalist, Dr. Jimmy Wei-Yen Chang of Hacienda Heights, CA.   Geoff's specialty includes the treatment of acute and chronic muscle and joint pain caused by stress, overuse, or injury, as well as specializing in the treatment of neurological pain and radiation caused by disc compression, muscle tightness and spasm. When treating pain, Geoff combines acupuncture, massage, and facilitated stretching as part of the treatment. Furthermore, his in-depth knowledge and use of Chinese herbal medicine and expert training in traditional Chinese pulse diagnosis can successfully treat a wide range of digestive, gynecological, immune, and emotional diseases.  Geoff has given back to the community since 2009 by providing free acupuncture treatments to low-income patients through Being Alive, San Diego. Geoff enjoys hiking, reading, meditation and practicing yoga.
Schedule an appointment now